Want to learn more about children photography in Las Vegas? Here's a little tidbit about that. Seeing a photographer walking along the maternity halls with a camera in their hand might cause mixed reactions to first-time mothers. Some fake a smile while others grin openly.
Interestingly, when asked to have their newborn photographed, they get stuck in a maze not knowing what to say. Handing them an album with their archived family photographs or letting them have a look at baby pictures in their camera might influence their answer. With a smile, the photographer gives them an option of taking maternity shots of both mom and child, newborn photos at different times in their life and the baby pictures as they grow up.
Amateur vs Professional Children Photography
What is the difference between a professional and an amateur baby photographer?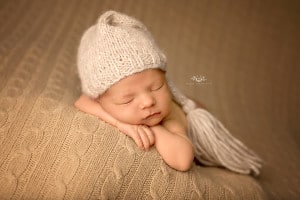 Do you want to feel the texture of your kid's skin five years after their birth? What of hearing their laughter reverberate in your ears? I guess recalling an entire childhood from a single photo is what you need. Consider having a professional whose training and expertise will tag the emotions to your children's pictures. As a matter of fact, they capture moments that engage your senses so only you can relate to the hidden mood and feelings others cannot see.
Apart from taking the shots, framing plays a crucial role in wrapping up the photo shoot. A pro will delicately expose your child to fit in a frame of any size. The professional child photographer's choice of color and shape of the frame is done with great care. On the other hand, when it comes to amateurs, taking a few simple shots and asking for payment is what they do best. A professional or amateur? Your choice.
Why Child Photography is Worth the Small Investment
Are these photographs worth investing in? Surprisingly, some parenting journals argue that a record book is enough to document your baby's first years. I tend to disagree with them. Below are two key reasons why you should choose photographs instead of a simple boring diary.
1. Photo albums record the best memories
Unlike record books that document memories, a photo album gives you a chance to visually travel back in time. First two years of parenthood are the toughest since they require a parent's presence to successfully bond with the infant. It is action packed and kids tend to be so active and robust in doing anything their mind perceives worth their energy. Scooting, crawling and learning how to step are among those actions. With photos, you can vividly remember every detail of the memory captured.
2. Mastering the element of surprise
When it comes to babies, surprise is not hiding behind the door and popping like batman in front of them. Nor is it bringing them a rose hoping for a peck at some pollen. It is the ability to catch them unaware while they are doing a unique thing. To exclude any chances of them pausing, you need to create a bond that gives them a sense of security around you. Such unique things include getting messy and playful or singing their favorite songs.
A lot has been said about children photography but little light is shed on how it's done.
Pro photographers have mastered the art of timing.

Getting down on the ground for different angles is quite common.

A good children photographer will easily get your kids chatting about something they adore such as cartoon heroes or their closest friend. This usually brings out the setting for great pictures.
Wondering how we photographers incorporate the above tips into a flowing list of events?
It's easy.
Timing implies that we watch your child keenly and learn when they are fully concentrating on something then taking a shot at the perfect moment.
Wait, getting down is not dancing. It is kneeling and lying to the ground and being at the same level with your baby then take another shot.
We sometimes ask them about their best friend, actors or food then take a shot when they least expect. Lastly we take many shots so that after sampling, you pick the best pictures.
Narrating events from your mind or reading a record book is never enough. Gracing your walls and fireplace mantles with pictures of your favorite singers and actors is not really fulfilling either. What you need is a gratifying experience and that can be achieved only through amazing photographs of your baby and kids from day one to present.
Contact Marie Grantham Photography in Las Vegas for your next children photography session. Call me at (702) 336-1609.